What is your idea of stylish as a woman? Do you believe that every fashion item must be incorporated in your closet? Here are some of the items that a fashionable lady shouldn't be seen in.
Chipped nail polish
No self-respecting girl should ever step out of the house with chipped nail polish! If your nail polish starts to peel or gets chipped, remove it immediately!
The first thing a person notices about you is your nails. You can't always sport impeccably coiffed nails that are filed and buffed to precision. However, it is much better to leave them in their natural state than to have chipped nail polish. Learn to touch up your nails when the need arises. It repels men.
Furry boots

In 2019, we shouldn't be seeing women especially if you are one from Kenya wearing such boots. We do not experience snow in this country neither is the cold unbearable. These boots look like a dead cat wrapped around ones feet.
Crocs
I know very many people love wearing them but I feel it's weird and I cringe when I see some people wearing them as a day to day shoe.
wedge sneakers
These wedge sneakers  peaked and then faded from street-style snaps everywhere in 2012. But seems to be coming back in style for no good reason. I feel a stylish woman should not be spotted in this intimidating pair of sneakers.
Uncomfortable shoes
Through my observation, I have come to believe women are happy even when they wear shoes that cause them discomfort as long as they look gorgeous. Having said that, there are some women out there who take this discomfort too far.
If your discomfort can be seen a mile off, then the shoe is clearly not worth it. There is nothing as disheartening as seeing a woman wobbling around in pain.
The whole point of wearing high heels is to appear elegant and graceful. You throw all this out the window if you wear heels that are the wrong fit and are uncomfortable no matter how gorgeous they look on your legs.
Torn stockings
I feel mortified when I see a girl walking around with torn stockings. Granted, tights and stockings are made of flimsy material and are prone to ripping but that is not an excuse to be ratchet.
I often wonder if these women are usually aware of the state of their stockings and they simply do not give two hoots or they are completely in the dark.
In any case, you can cheaply obtain a new pair of stockings at virtually every street corner so you really don't have an excuse.
Ballet flats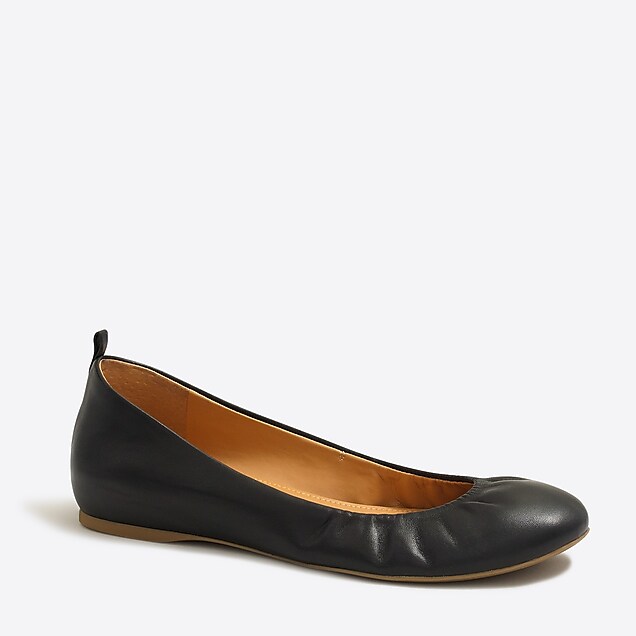 As far as they may look and feel comfortable they are a no no!! If you didn't know, this type of shoes cause corns and calluses and also destroys the fatty tissues under your feet. Save yourself trips to the hospital by not wasting your money on them and they are not flattering either if you past the age of 3 years old.
Sweatpants with words on the butt area
I don't think it's flattering for the ladies. Especially those that do not want all the attention going  down south. It was trendy then, but in 2019 I feel it is a trend that should be trashed and discarded.