Kenyans are still in shock after the body of Monicah Kimani was found dumped in a bathtub with her throat slit and tied up in what seems to be a calculated murder.
In the recent past more and more Kenyans are losing their life in the hands of cruel murderers who are baying for blood without considering the anguish they are causing this families.
Below ares some Kenyans whose murder shook the nation
1.Monicah Kimani
Her gruesome murder has shook even the coldest of hearts after her lifeless body was recovered in her apartments in KIlimani where she lived alone.
The body of the  29 year-old woman was  found in her apartment in Kilimani Estate, with her throat slit and her hands tied.
Family members called detectives to Luciane Apartments, on Kitale Lane off Denis Pritt Road, after they found the body of Monica Kimani dumped in a bathtub and the water still running.
The alarmed relatives had broken into the apartment after Monica failed to pick phone calls,she was killed  after returning from South Sudan where she was running a family business.
2.Sharon Otieno.
Before her death she was a Second year student at Rongo University before her body was found dumped in Kodera forest after being abducted alongside Nation journalist Barrack Oduor.
Sharon was seven months pregnant before her body was found with 8 stab wounds something which caused her unborn baby to die.
It is also alleged that Sharon might have been raped before being killed in what has been termed as a love triangle gone wrong between her and Migori governor Okoth Obado.
3.George Muchai
The former Kabete Member of Parliament George Muchai was killed in what seemed to be a well calculated murder.
According to a newspaper  vendo Mr Ronald Nyangeres Siang'o, he said he was handing over newspapers to Mr Muchai on the fateful morning of February 7, 2015 when a lone gunman stepped out of a white car which had stopped in front of "mheshimiwa's" and "just started shooting."
"He first shot at the driver who I had given the newspapers to and had turned to hand them to mheshimiwa who was at the backseat…I heard about eight gunshots." 
4.Chris Musando
IEBC ICT manager Chris Musando was found dead in Kikuyu after he had been reported missing by his family ,he went missing on 29th July only for his body to be retrieved days later.
A vehicle belonging to Musando was earlier traced to the TRM parking lot he had earlier on reported of death threats to Central Police Station.
It is alleged he was was killed for being among one of the few people with knowledge on the whereabouts of the servers at IEB in a hotly contested election .
5. Meshack Yebei
He was an ICC witness and was expected to testify in the Hague before he mysteriously went missing.
His tortured body was later found dumped at Tsavo national park after he went missing in December 2015. His family believes that his death was connected to the cases and whoever killed him did not want him to testify.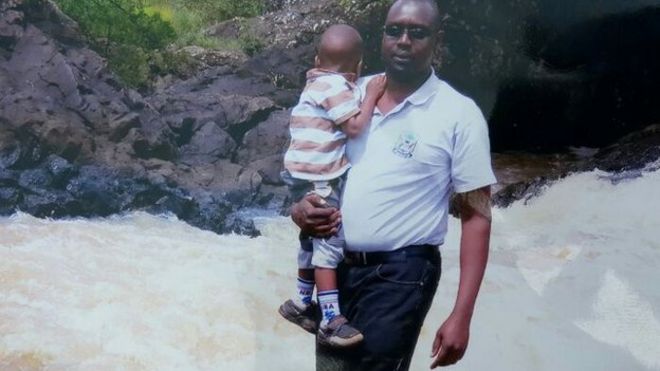 6.Mercy Keino
The University of Nairobi  student was found dead in unclear circumstances after being invited to a party where former Kiambu governor was a guest.
Mercy was found by passers-by on the left lane of Waiyaki Way about 100 metres from the St Mark's Church in Westlands in Nairobi.
The former governor has since been absolved of the murder.
7.Careen Chepchumba
The lifeless body of Careen was found in her Kilimani apartment. The former Kenya Power employee died after being strangled by hired thugs. According to Chief Government Pathologist Dr Johansen Oduor, the ever smiling girl bled from the eyes and neck due to pressure exerted by the assailants.
At the time she was dating former media personality Luois Otieno, who was later arrested and charged with the murder.
8. Carol NJumbu
The lady was killed alongside IEBC, ICT manager Chris Msando whose body was found at City mortuary after his family reported him missing.
While it is clear that Msando's death was planned it is still not yet clear why Carol had to die. According to an autopsy carried out on her body, Njumbu died of strangulation in lay mans language kunyongwa.
9.Willie Kimani
Willy who was was a lawyer before his mysterious murder was found dead in a river in OL-Donyo Sabuk, Machakos County after days of being missing.
Kimani was killed alongside his taxi driver Joseph Muiruri, whereas a third body found was that of Mr Kimani's client Josphat Mwenda. The three were suspected to have been abducted by Administration Police (AP) officers on June 23rd, 2016.
10.Edinald Atieno
This lady is probably the least well-known of the ladies on this list because she was not associated with any high-profile personalities. Atieno was stabbed 10 times in the neck and chest by Maxwell Ochieng a former soldier in Kahawa Wendani.