Kenyan tailors are considered a Saviour by many but they have messed up a lot of people in different occasions.
Tailors have a tendency of asking for deposit before completing the sewing services they are being sought for.Kenyan comedian Abel Mutua is one among the many people who have been messed by tailors .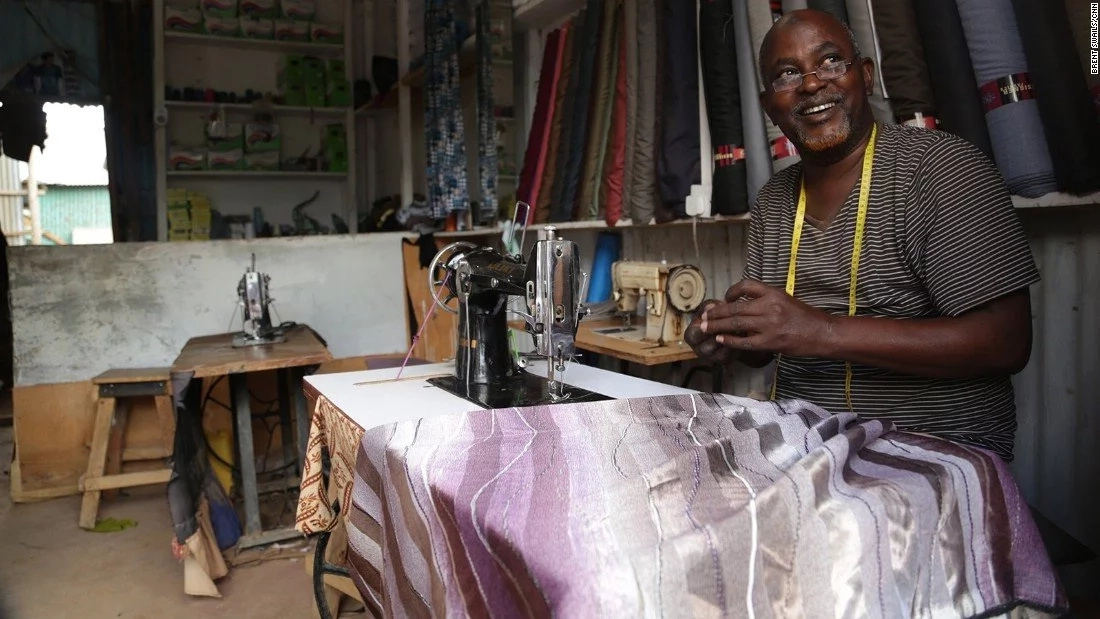 In his You tube channel Buda Boss Live he explains how he had to look for a plan b after a tailor failed to deliver his wedding suit in time and making matters worse by switching off the phone.
In his usual funny sense of humour Abel says"At 9:30 we were still waiting for our suits ,we looked for a plan b and finally my best man and i got a suit .My life looked at suspiciously and i could see the many questions running in her mind as she whispered to he brother but thanx God she kept her calm"
As if that was not enough the friend who was supposed to carry Abel and take him to church over slept and thus the comedian had to find a plan b before his wife to be changed her mind.
Determined to overcome the bad start of their wedding Abel still maintained his smile but was shocked when he received from an unknown number .On picking  Abel learned that the tailor who did not seem to care since they had already received 60,000 went and dumped the suits at a hotel on Kiambu road,
Regardless of the mishaps the wedding went on smoothly and the photos below prove that
For more  info on Abel's fundi check out the video below