Vodka is versatile – it's delicious served chilled and drunk neat as the Russians do, or over ice with a slice of lemon, or in a wide variety of cocktails. As such, we think it's about time vodka shakes off its reputation as a bland, flavourless spirit.
You can expect a good vodka to have a creamy mouthfeel, a balance of citrus notes and pepper or spice, and a clean, smooth finish (it shouldn't burn the throat). And that's just for starters.
Kibao
Kenya's Kibao Vodka has been ranked 86th among the Top 100 World's Fastest-Growing Spirits brands by volume in the globe. Having a smooth taste it can be sipped neatly and at the same time, the best alcohol to make cocktails from.
Absolut Vodka
Absolut is one of the largest brands of spirits in the world (after Officer's Choice, Smirnoff, Bacardi) and is sold in 126 countries. Absolut Vodka is distilled from grain grown in southern Sweden. Some of the cocktails to get the bars are a Lemon Drop Martini or White Russian,  or even a screwdriver.
Instead of picking up a bottle of original, Citron, or Peppar you may want to check out one of the other numerous flavors that this drink offers. Some of the best flavors are Raspberry, Pears, Blackcurrent, and mango.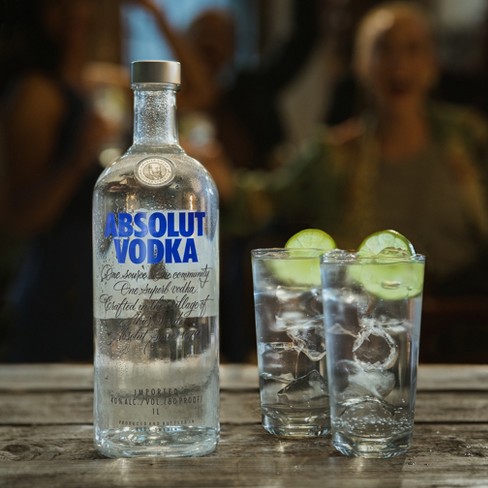 Lemon Chrome vodka
Best enjoyed neat or in your preferred cocktail. This drink is targeted to the low- income owners for it is very affordable in the Kenyan market. According to EABL, they were banking on the introduction of Chrome Vodka which, just like several of EABL's latest brands, was targeted at the lower end of the alcohol market to grow its top line.
Smirnoff
Whether your a college student or a parent trying to get their drink on at a barbecue, Smirnoff serves as a go-to for making drinks. Smirnoff has a crazy amount of different flavors, different types of alcohol, and even recently came out with a new gluten-free, naturally sweetened vodka. It's easy to say that Smirnoff capitalizes on the drinkers, but does it in a fresh way.
Kenya Cane
This is a smooth, triple distilled spirit made from fermented sugarcane. Its essence and distillation process brings out a fine distinction from other spirits. It was first produced in 1976 and to date grown to be even more superior; always holding up its true mantra 'Celebrating Your Moment'.
It has a variety of flavours such as; coconut, citrus and newly acclaimed in the market pineapple. All the flavours can be drunk neatly with no chaser involved.
Grey Goose
This extraordinary vodka is made from the best ingredients from France, soft winter wheat and Gensac spring water.
Enjoy one of the most popular drinks, featuring the drink. Typically served in a copper mug or Moscow Mule mugs hence the name. This cocktail is crafted with ginger beer and has flavor notes of lime and ginger.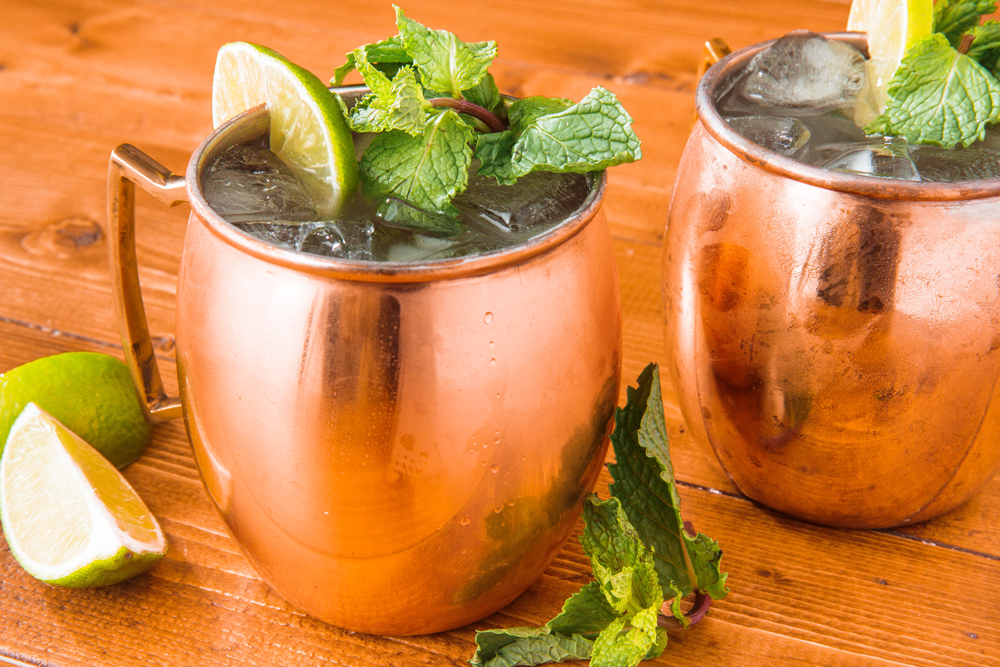 Ketel One Vodka
Ketel One is very smooth. In the mouth, it is fairly flavorless. There's no burn on the way down, though there is a mildly bitter flavor left in the mouth afterward. It's slightly unpleasant to me, but I definitely didn't need to chase it with anything.
Ignoring the tinge of bitter, Ketel One makes for a very smooth and very drinkable cocktail. You'll more than likely be very happy with Ketel One.
Konyagi
Surprisingly this is a very versatile drink. It can be used as a substitute for vodka, gin or a rum.  Mixes nicely with almost every other ingredient you can throw at it in an umbrella drink. Works well with juices, energy drinks or whatever else you have on hand. Makes for a more complex Mojito or Caipirinha.
A good cheap spiced liquor that is smooth and multipurpose. Well worth a try for mixology experiments. Spice/flavoring is nice and not overdone. Smooth enough to drink on its own.
Also, you are getting a higher proof for the same or less money than the ubiquitous Captain Morgan with a much cleaner taste so we give it extra value points.