Police allege Anthony Robert Harvey murdered his partner Mara Harvey, 47, her daughter Charlotte, 3, two-year-old twin girls Alice and Beatrix.
The murder took place in September 3 at their Bedford home, in Perth's north east.The 24-year-old murdered his mother-in-law Beverley Quinn, 74, the next day on September 4 when she visited the home. several weapons including a blunt instrument and knives were used, WA Police Commissioner Chris Dawson said on Monday.
The grandmother and children who were found dead in their home have been remembered as a loving family. The tragedy unfolded on Sunday when Mr Harvey drove 1400 kilometres to the remote Pilbara mining town of Pannawonica and provided police with information.
Officers worked on the information they were provided and arrived at the house and found the television still on, before they found the five deceased bodies.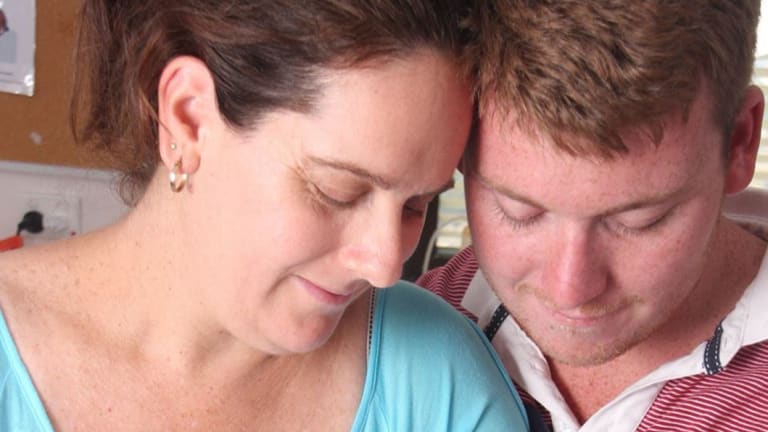 Mr Harvey was then charged with five counts of murder. The murdered mother's sister, Taryn, issued a statement on Monday remembering her loving mother, her proud sister, and bubbly and energetic nieces.
Taryn said there were no words to explain the emptiness that the family is experiencing following the horrific murders.
"She said her sister 'loved being a mum' and was that her daughters were her world.She was so proud of each of them and was doing a great job of raising them. Her girls were her world,' 'Charlotte was an energetic, bubbly confident little girl who loved people and loved socialising. Alice was outgoing, adventurous and cheeky, while Beatrix was at times a little bit more quiet but gave the biggest hugs."
Taryn also said her mother, Mrs Quinn would have done anything for her children and grandchildren.
"Beverley was a kind hearted, caring mother and grandmother and was always there for her family. She was very much family orientated and she loved her daughters and grandchildren, and would have done anything for them.

This world is a sadder place with the loss of these five beautiful people but Heaven has gained five new angels."
She also thanked family, friends and the community for their support during this trying period, and has asked for privacy as they grieve the losses.
The children's father, Mr Harvey, who ran a Jim's Mowing franchise with his wife Mara, told a neighbour he was struggling financially and felt under pressure to work even when sick to keep the business afloat.
The couple ran the business in Morley, north-east Perth, after previously working for a Sino Steel Pilbara mine.
Neighbour Richard Fairbrother described Mr Harvey as slightly socially awkward and under pressure due to money troubles.Speaking to the Australian Richard says
"There was a couple of times he had been quite ill with the flu and he was having to get up and go to work anyway,' He said there was no money coming in unless he was out there."
Ms Harvey, who owned the property on Coode Street, in the city's north-east, has been described as 'unlucky in love', and her husband Anthony Harvey was 18 years her junior.
The couple lived together in the small brick house, and had daughter Charlotte a year after Mr Harvey proposed in 2014.
Located on a large corner block in the city's north-east, Ms Harvey bought the modest three-bedroom brick-and-tile home in 2008. A compact kitchen and large stand-alone outdoor garage can be seen in photos of the home's interior, along with a covered back patio area facing the lawn.
Both had worked for a Sino Steel Pilbara mine, and Mr Harvey then started his own business using income generated from the sales of some of Ms Harvey's properties.
Facebook group Perth & Districts Multiple Birth Association Inc, of which Ms Harvey was a member, paid tribute to the victims on Monday.
"It is with a heavy heart and our deepest condolences that we are informing our community today that one of our own has been taken, in what can only be described as a shocking tragedy.

News reports today confirm the death of one of our members Mara, her mother, her twin girls Beatrix & Alice and their big sister Charlotte.Our thoughts and prayers go out to all those who know the family & have been touched by this tragedy."
Rebecca Della, who lives next door with her partner Richard, told Daily Mail Australia there was no sign of anything wrong.
'Even the week before they seemed happy and cheerful, I never heard them have any fights,' she said.
'We're all shocked, no one thought something like this would happen with them.'
Kimberly Shackelton said the area was a safe close-knit neighbourhood where you would never expect violence.
"They were just a normal, everyday family, You'd think with something like this there would be warning signs but they were so quiet and seemed happy.

You'd never see them fight or shout at each other, just those lovely kids playing and running around the front yelling 'daddy' as he left for work.Those poor kids, they never got to have a life." 
Police have not said how the women and children died, and it's believed Mr Harvey stayed with the bodies six days after he allegedly murdered them.
Homicide detectives and specialist forensic police will on Monday continue to comb the home for evidence and clues to what happened after the shocking discovery on Sunday.
'Depending on the size of that crime scene that will take a period of time, and it could be a number of days,' Assistant Commissioner Metropolitan Region Paul Steel said.
'It is a tragic thing when incidents like this occur. It does send a ripple through the community of Western Australia.'
First responders have been offered access to a police chaplain to help them cope with the horrific scene inside the house, which remains sealed off with police tape.