Boniface Mwangi has not stopped living his life even after losing the Starehe MP Starehe to Hon.Charles Jaguar.
Sometime back, Boniface was a photographer which he is currently part of what he is doing in Mogadishu.
He has picked up his life and yesterday he wrote on Facebook revealing he is in Mogadishu for a book conference.
This is what he wrote;
"I received an invitation to attend a conference in Berlin but, before l could respond, another one arrived inviting me to speak at the Mogadishu Book Festival. I have always wanted to visit Mogadishu. I have been to Somalia before, but never visited Mogadishu.
11 years ago (in 2006), I covered the fall of Islamic Court Union (ICU). I was at the Kenya/Somali border to cover the refugees flooding into Kenya as they escaped the fighting between the ICU soldiers and Ethiopian-Somali government troops. Some of the ICU members ended up forming Al-Shabaab – story for another day.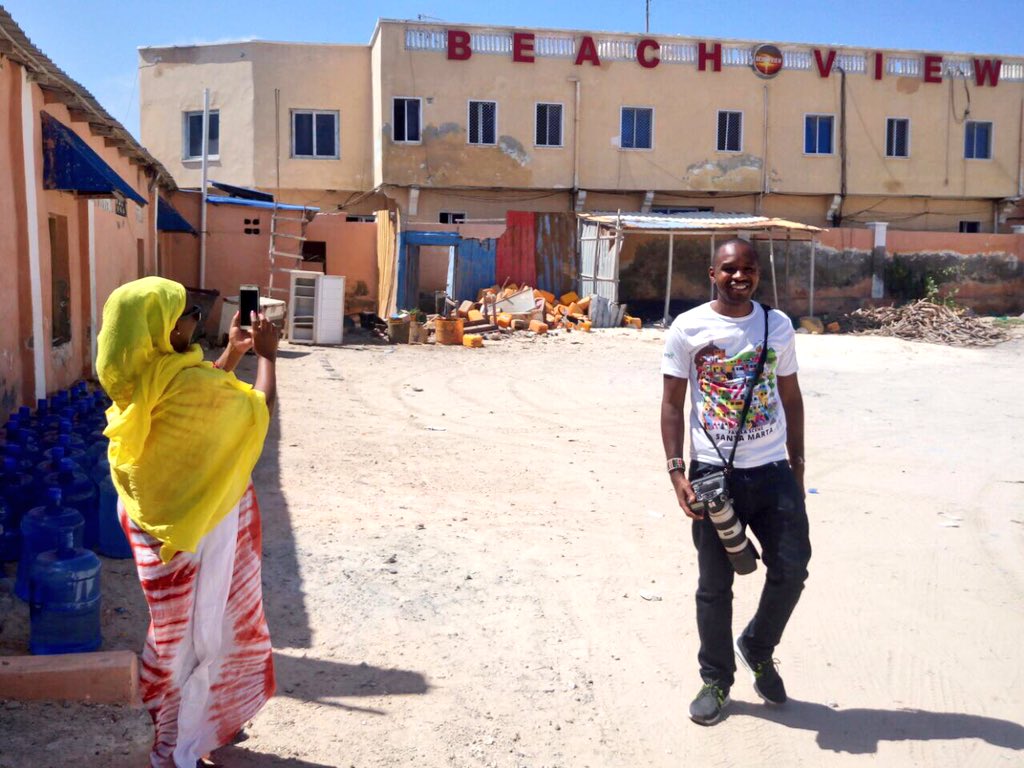 I am in Somalia attending the 3rd Mogadishu Book Fair. The fair promotes books, a reading culture and heritage by bringing together – from all around the world – authors, scholars, poets, booksellers and exposing the public to both Somali and international literature. I am also here as an author of #BMUnBounded. I love books. l grew up hawking books; it's the job that fed and paid my college fees."
He continued, "I am honoured to share the story of my life and work with the people of Mogadishu. If you're in Mogadishu, join us at The Palace Hotel. Free entry. It's going to be 3 days of knowledge immersion. There are 40 internationally acclaimed and homegrown Somali artists to inspire dialogue and change for a new Somalia.
This city is a testimony of what violence can do. Before the civil war, tourists flew to Mogadishu as a honeymoon destination. Pristine clean beaches. Warm weather. Sea food. Italian architecture. The organisers of Mogadishu Book Festival are rewriting the story of Somalia. The festival is about books, art, knowledge and rebuilding a new Somali through knowledge, not Kalashnikovs".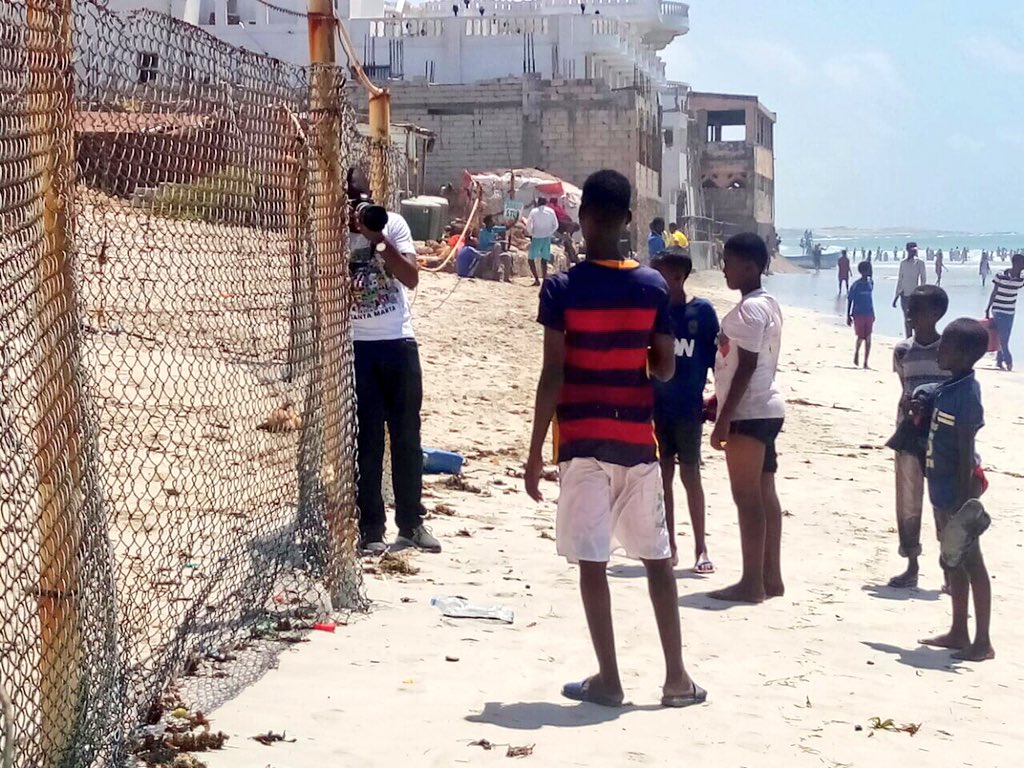 These are some of the comments from friends on Facebook;
Anthony Wanjohi: This is good man. You're truly team courage. The Kalashnikov says its all. Enjoy Somaliland.
Sam MK Boniface a section of Kenyans especially myself love you more than Somali loves you. Though I pray you have save trip to Mogadishu pliz dont leave behind your bullet proof vest… i heard those notorious criminals can even fire at the presidential convoy..
Phillip Chiedo Congratulations my friend Bonny. I am not much of a reader….. That drive died in me….. But maybe I should buy this book as one of your big fans. It might just re ignite my reading spirit.
Mohammed Amiin Klayo
Mr mwangi thank u for Mogadishu visit I thought u invite others to the Mogadishu book festival and Not Mogadishu Ak47 festival kindly are Happy with the Ak or is it must to be there to show others u r happy with the gun stop n.remove