Residents of Grafions Apartments in Ruaka woke up to the shock of their lives after a section of the car park sunk, following night rains.
A developer had dug up a huge foundation next to the apartment block without proper reinforcements, weakening the perimeter wall.
This is not the first time that Ruaka has experienced such dramatic incidences. Some time back residents were left in shock after their house started sinking and bending inwards.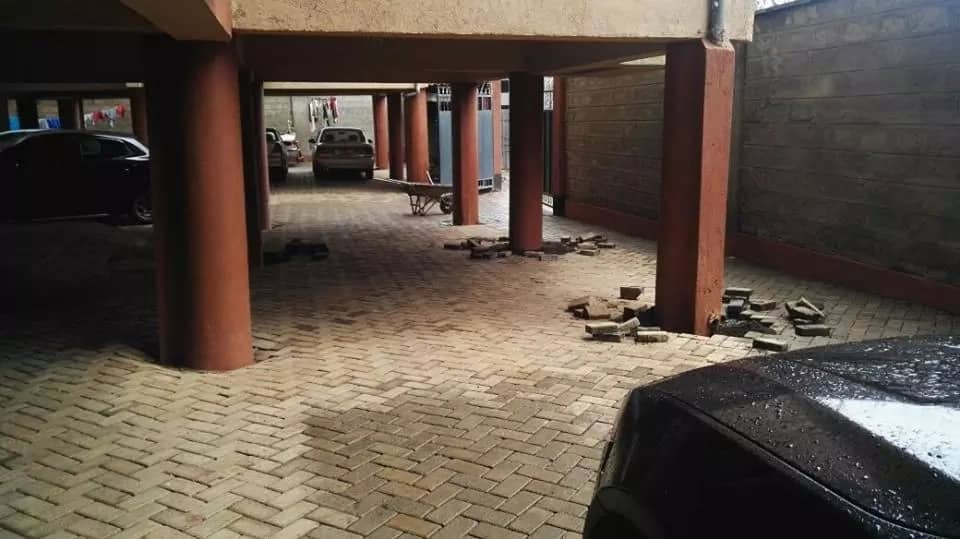 Photos from the site showed the occupants of the storey building hurriedly packing their belongings to vacate the house.
The incident came as heavy rains were pounding Nairobi after a prolonged dry spell.
Below are the photos of the situation