Meghan Markle's ex-boyfriend Cory Vitiello is a happy man after it emerged his girlfriend Martina Sorbara is expectant with their first child.
Meghan recently tied the knot with Prince Harry making her the Duchess of Sussex in a wedding that attracted international interest .Celebrity chef Cory Vitiello , and his girlfriend, singer Martina Sorbara, 39, are expecting a baby together.
According to Daily Mail Cory and Meghan dated until about three months before she met Prince Harry – whom she married in a beautiful ceremony on May 19, just weeks before news about her ex's impending arrival was revealed.
This news comes just two days after it was revealed that Meghan's ex-husband Trevor Engelson asked for his girlfriend, dietitian Tracey Kurland, to marry him.
The 41-year-old film producer and talent agent shared the news on his private Instagram account Friday with a picture with his smiling bride.
He captioned the photo: 'Luckiest guy I know! Get ready to party!'
This will be Trevor's second marriage after he wed Meghan in at the Jamaica Inn in Ocho Rios, Jamaica, in September 2011. The pair remained together for two years before quietly separating in August 2013.
Meghan then started dating Cory shortly after her split with Trevor.
She was with the laid-back restaurateur – who bears a striking resemblance to Harry – for almost two years before he began to tire of her alleged 'prima donna-like behavior', a well-placed source told the Daily Mail.
When they went out for the evening or travelled together, she would embarrass Cory, 38, by announcing she starred in the US television series Suits, and asking for the best tables and seats.
The final straw came at a dinner party for friends, it is rumoured. When their guests praised the inventive main course of pasta interwoven with courgette spirals, Meghan claimed she had dreamed up the recipe when, in truth, Cory had created the dish.
Soon after this alleged episode their love-match, which some observers had believed would lead to the altar, was over.
The inside story of their relationship, which began in 2014, the year after her divorce from film producer Trevor Engelson, and ended in spring 2016, has never been told – until now.
Cory was one of Canada's most eligible bachelors, appearing on TV and dating some of the nation's most high-profile women.
He and Meghan met when she dined with Suits cast members at The Harbord Room, the trendy Toronto restaurant he then owned.
They quickly fell in love, and according to his mother Joanne he began staying at Meghan's rented town house near the restaurant. The chef's mother describes them as 'homebodies' who avoided attending public events if possible and did their best to keep the romance private.
At Christmas 2015 Mrs Vitiello and her husband Gerry, a retired teacher, invited Meghan to spend Christmas at their detached home in Brantford, two hours' drive from Toronto. 'She had no airs or graces when she was with us,' Mrs Vitiello said.
'She was very interested in being with the people she was with. She had a good sense of humour, and she's very personable. We certainly enjoyed the conversations we had with her. It was all lovely when we were with Meghan.'
Mrs Vitiello would not comment on whether she had expected to hear wedding bells, but said: 'It was serious. They were living together in the house, and they were in their 30s, so they weren't young kids.'
She said her son has never told her why they broke up, and she doesn't see it as her place to ask.
Mrs Vitiello and Meghan remained in touch by text and email, and Meghan sent a message telling her she was dating someone else before the world learned she was romancing Harry.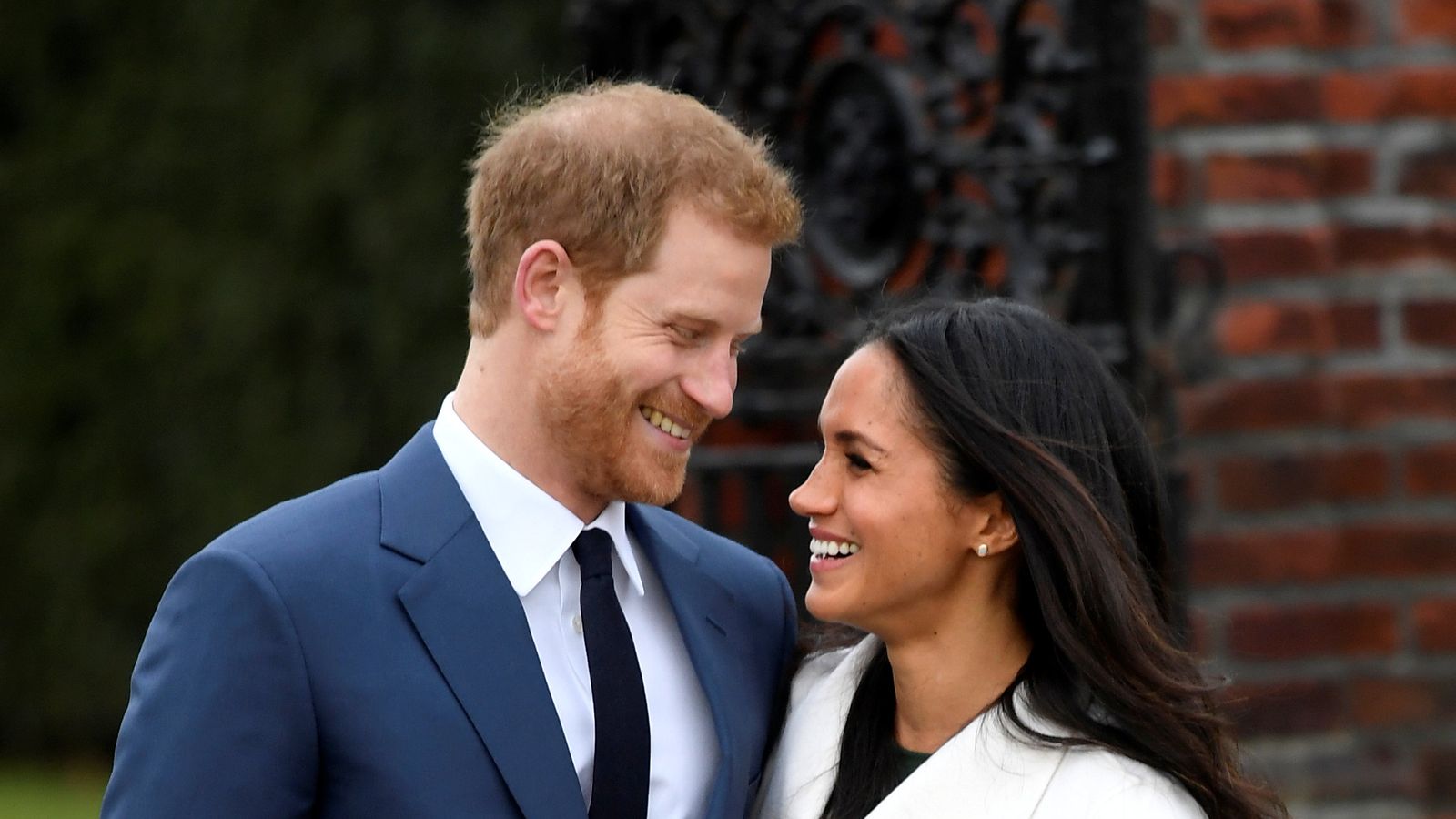 Meghan didn't reveal who that 'someone' was, but shortly before her relationship with Harry became public she asked permission to visit the chef's parents. They were away so the meeting didn't take place, but Mrs Vitiello has no doubt that Meghan had intended to tell them about Harry 'out of respect'.
And as for the claim about the pasta recipe? 'I have never heard that story,' said Mrs Vitiello with a laugh.
Cory told the Mail before the royal wedding simply that Meghan was a 'great girl' and he was 'proud of her'.