Esther Akoth aka Akothee is one of the most sought after Kenyan female singers at the moment, who has crossed borders to collaborate with some of the biggest artists of the century.
She has some of the biggest songs in Kenya this year, one featuring Tanzania's finest, Diamond Platnumz, dubbed My Sweet Love and the other big hit, Give To Me, featuring Nigeria's top artist, Flavour.
Other than being a singer, Akothee is also known to be the richest musician in the country, a globe-trotter running a tour and travel company, plus she owns maisonettes countrywide. She's also said to drive the most high-priced cars among many other investments.
Her youthful looks could deceive you as Akothee is a mother of 5 children; 3 grown up girls from her previous marriage and two boys from different relationships. Her first-born daughter recently turned 19, and Akothee threw her a classy party in Nairobi and gifted her a car.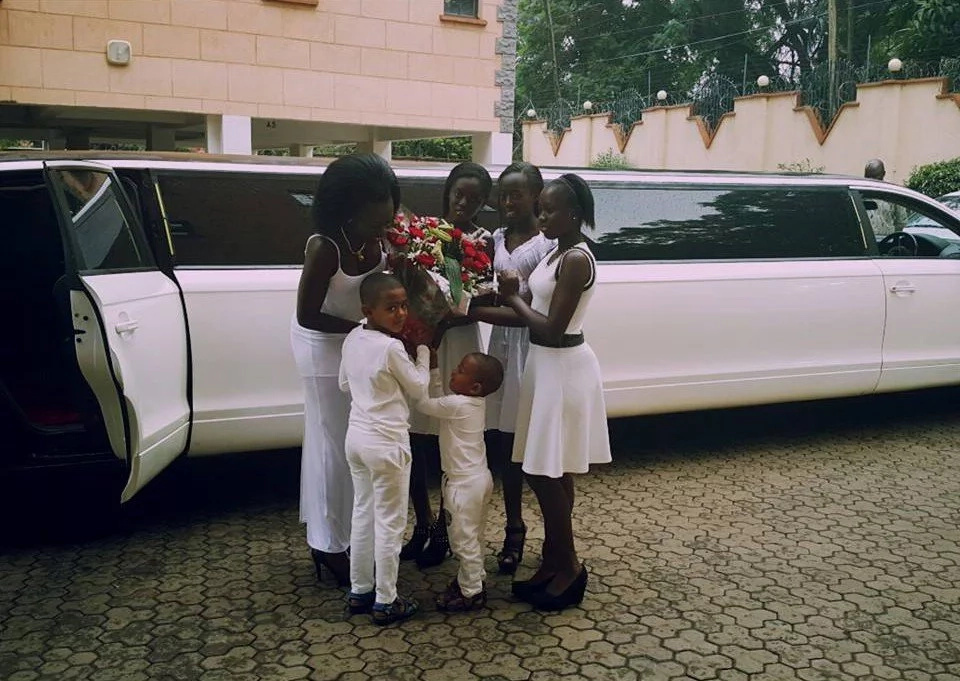 The sassy singer is no doubt happy with her life and stays stress-free, and never lets what people say about her affect her life. So what's the secret to her high spirits and joy? Well, Akothee decided to share this little secret;
Would you like to know the secret behind my happy soul & endless smiles ? It's because I spend my time making my life better every day & I always have music somewhere in the back ground ,it soothes my heart , which Gospel song gives you goose pimples ? 
There you go people, as they say, music soothes the soul.