A therapist is the last resort when things are not going right ,but some couples have lost their better halves to their therapists.
Individuals open up on how therapists who were supposed to be their saving grace turned out to be their worst nightmare .
One woman opens up on losing her husband to her therapist she says
"My  husband and i went to couple's therapy and he ended up cheating on me with the therapist."
Another adds
"We started marriage counseling to make our marriage better but the counselor told me i should divorce or start grieving the fact that il never have a normal marriage.She just made things even worse."
Just when you think that you have heard the worst a husband opens up on how he lost his wife after therapy failed .
 

"Marriage counseling brought out the worst in my wife .we tried it for three years and it got so ugly we decided to divorce." he concludes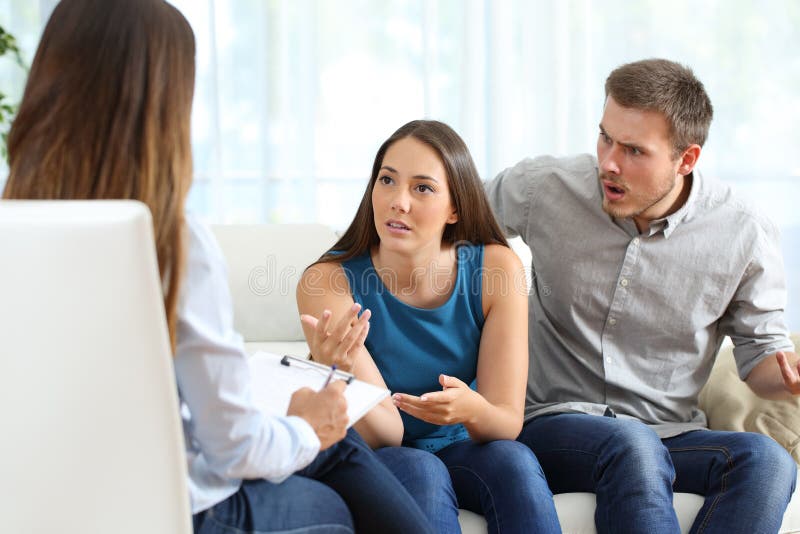 A heartbroken woman opens up on finding out about her husbands infidelity
"Its been an year since i found out that my husband was cheating on me ,my son caught him and told me.We tried therapy which made things worse so we separated."
The last victim opens up on wanting to walk out on her husband
"Just told my husband i do not want to do couple's therapy .He thinks things are getting better,I am packing my bags she says with finality.
A dedicated husband says that what her wife said during therapy hurt him to his core "My wife and i went to couples therapy and she told the therapist all the things she hates about me .She hurt me a lot during the session and i don't think i can live with her."
Read more on https://classic105.com/latest/