Kenya is an amazing country to travel to.
It has so much more to offer than just going on a safari. Nevertheless, many travelers have the idea that Kenya is somewhat like the  Lion King, consisting of vast Savannah plains with amazing wildlife that you are only going to visit if you want to do a safari. And safaris in Kenya are not cheap, so many people don't even consider it as an option.
In this article I will show you that traveling to Kenya on a budget is possible and that this country has way more to offer than safaris only.
Hugely diverse, from mountain lakes and world-class national parks to stunning coastline, Kenya is the perfect country if you want to feel like you've seen a lot of East Africa in just a couple of weeks.
It's also one of the best countries if you've got small pockets like me and want to still tick some amazing sights and animals off your bucket list.
And did I mention the people are some of the friendliest in the world too?
Nairobi city is not like Paris or Italy where a guide book and a good pair of walking shoes are sufficient to have a great experience of the city. In Nairobi you need a bit more guidance what to see and do. Of course, you can check TripAdvisor for the best things to do in Nairobi, but in my opinion you will only scratch the surface and don't get a true feel of the city or the Kenyan culture.
Places you can visit on a budget on your stay in Kenya;
Lake Naivasha and Hell's Gate National Park
Naivasha is just 2 hours away from Nairobi. Situated in the gorgeous rift valley area, this beautiful lake is 1,884m above sea level and the perfect place to take a sunset cruise.
With hippo spotting and great bird-watching possibilities, these evening trips are breathtaking for photographers and wildlife enthusiasts alike.
I strongly suggest taking a tour to the nearby Hells Gate National Park, which can easily be organised by most accommodation providers at the lake.
The fascinating geothermal landscape of this beautiful reserve is stunning with towering sandstone cliffs and deep gorges.
But the best thing about Hells Gate National Park however is the fact you can easily explore it on 2 wheels and 2 feet! Did I happen to mention that Tomb Raider the movie was shot here? A matter of fact it was!
Cycling and hiking through Hells Gate National Park is unlike any other safari you're likely to experience as you can get seriously up close and personal with warthogs, giraffes, zebras and more!
The Masai Mara is one of the best-known reserves in the whole of Africa. It is globally renowned for its exceptional wildlife. The Maasai Mara lies in the Great Rift Valley, which is a fault line some 3,500 miles (5,600km) long stretching from Ethiopia's Red Sea through Kenya, Tanzania, Malawi, and into Mozambique. Here the valley is wide, and a towering escarpment can be seen in the hazy distance.
The Mara is perhaps best known for the Great Migration, which takes place every year July to September. During these months the yellow Savannah is dotted black by more than 1.5 million wildebeest, zebra and antelopes that migrate from the Serengeti to the Mara in search of food and water.
Mara and Serengeti parks are interdependent wildlife havens. This is where the world's largest multi-species migration takes place. The movement is, centered around the wildebeest migrating from Serengeti into Masai Mara during the dry period in Tanzania, crossing the mighty Mara River on their way.
With that said, your best budget may actually be to join a prearranged tour to the Masai Mara in Nairobi and keep costs low by teaming up with others.
Once you've jetted into the country and fixed your itinerary, it's time to head to Kenya's coast to grasp the diversity of this dazzling country.
First port of call is the incredible city of Lamu, situated right in the north of the country. Travelling here by road isn't recommended so the best option for safety, time and possibly your budget too, is to hop on a cheap flight from Nairobi direct to Lamu.
Budget airlines include, FLY540, Safarilink, Skyward Express and Silver-stone Air.
From thin winding streets to beautifully carved doorways, this is the sort of destination where the essence of the place is more a reason to visit that any listed tourist attractions. Mode of transport in Lamu is donkeys and rafts.
It goes without saying, many people describe Lamu as the highlight of their Kenya itinerary.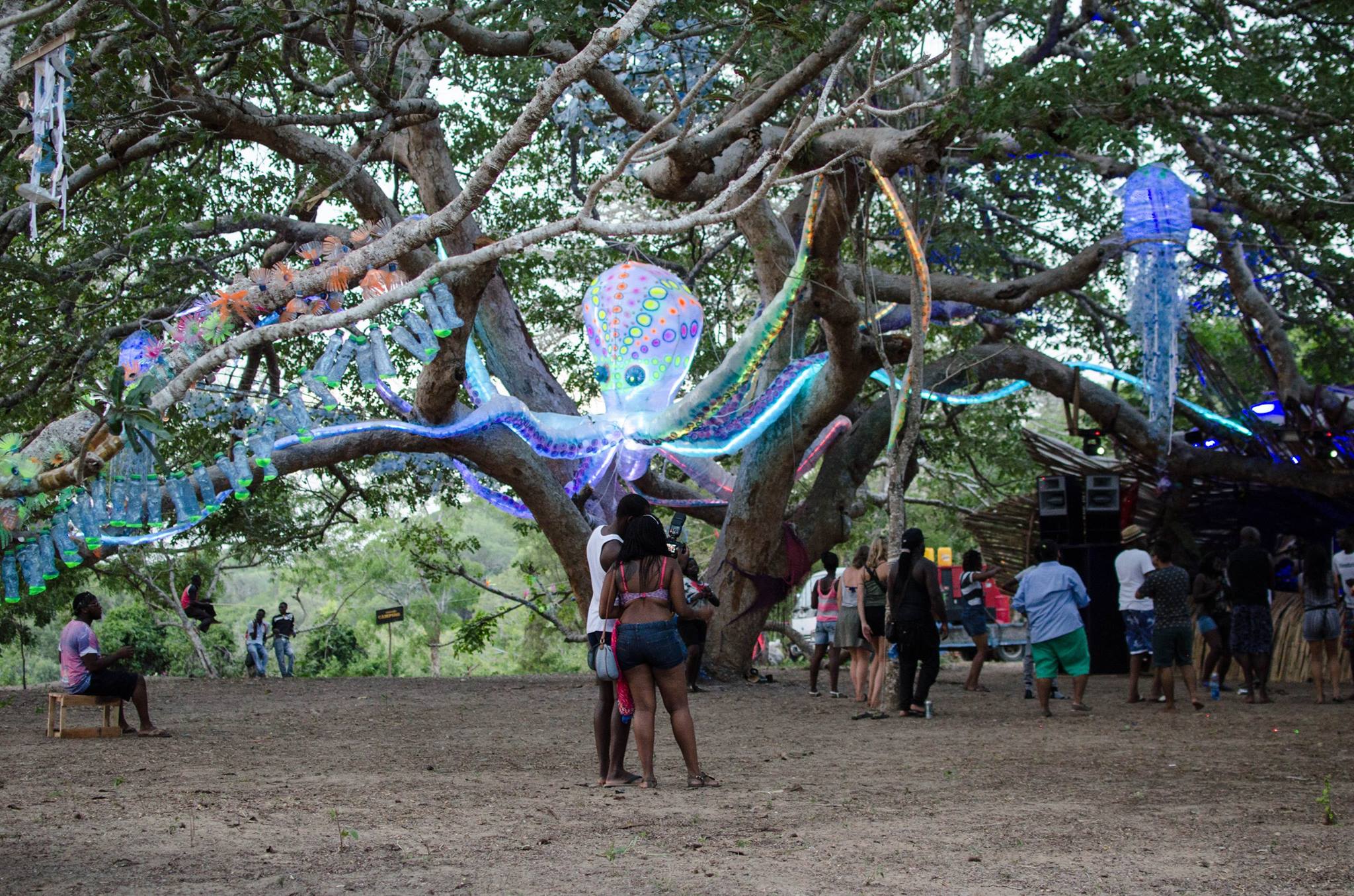 From Lamu, hop on a short, cheap flight to Malindi, which sits further south on Kenya's Coast and then head on a matatu or private transport to the town of Kilifi.
This gorgeous, relaxed spot has a friendly local community and an arty-alternative crowd of expats that tend to orbit around Distant Relatives backpackers. If you looking for a New Years plan, then Kilifi is the ideal place for you. It is very pocket friendly and hippies can be themselves and free. I really love this place due to its relaxed vibe and amazing people you will meet.
Set on the banks of a creek, there's tons to do in Kilifi including day trips to the coastal resort of Watamu, visiting local markets, swimming in the nightly bio luminescence and enjoying sunset dhow rides.
When planning a short trip around Kenya do not miss out on some of these magical places.