Hessy wa Kayole is a man who has remained mysterious despite his involvement in gunning down thieves in places such as Kayole which is common with gangs.
He is a man loved and hated in equal measures because according to some people he is heaven sent as he has saved them from the hands of the knife welding goons.
Well the face behind Hessy might have been exposed after BBC ran a documentary dubbed 'Hunting down gangsters with Kenya's Ahmed Rashid'
Ahmed Rashid came into the limelight in 2017 after a video of him fighting gangsters in broad daylight went viral.
According to the documentary Ahmed has been linked to the killing of Marsha Minaj, Claire Njoki Kibia, famously known as Clea Adi Vybz known for their involvement with the dangerous terror group Gaza.
Hessy Wa Kayole as he is famously known is feared even by the deadliest of gangsters for his approach. He first warns you to keep off crime and if you don't then you are likely to meet your untimely death by his bullet.
He is working along side other people to keep security tight and this has earned him a place as the head of 'Pangani Six'. Before then he was serving as a CID officer in Nairobi city Centre.
Before he picked up the role with Pangani Six gangs like Super power were terrorizing Eastleigh since then gangs such as Gaza have emerged in Kayole but Hessy and his colleagues are slowly rooting them out.
Below are some of the members of Gaza who have been slain by Hessy;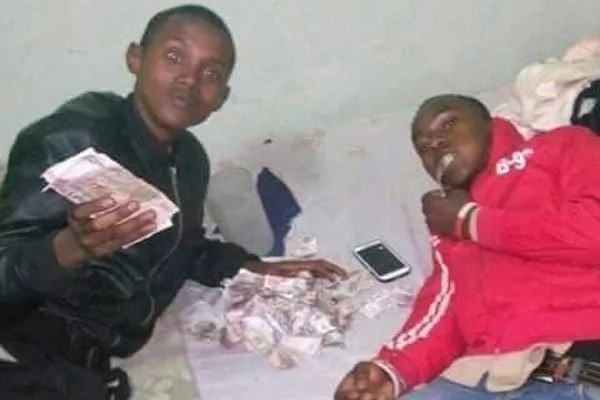 Here is the video of Ahmed Rashid;