In 2018, before he started dating Tanasha, Diamond Platnumz made headlines after he proudly praised the loving women in his life, with the notable mention of Zari (who was feuding with him at the time).
He did so by singing along to Mbosso's song titled "Hodari." While recounting the women he considered to be good at loving, he noticeably did not mention the woman who bears one of his children, Hamisa.
He however spoke about a series of women that he has been linked with in the past and also included some family. The part that mesmerized many is where he sings along to the lyrics and mentions Zari's name.
WEMA SEPETU HODARII
HODARI WA MAPENZI
MAMA DANGOTE HODARII
HODARI WA MAPENZI
JACK WOLPER HODARI
HODARI WA MAPENZI
ZARI MAMA TIFFA HODARI
HODARI WA MAPENZI
ESMA HODARI
HODARI WA MAPENZI
ELIZABETH MICHEAL HODARI
HODARI WA MAPENZI
So for Zarina to make the list and Hamisa not, piques my interest, considering they both have kids with the Tanzanian superstar and are considered to be great mothers.
That leaves me with the answer (yes, I do have a wicked imagination) that she might have made it there for another reason – Her expertise in bed might have had a huge influence on Diamond's never-closing zip.
But that raises the question? How can such an old woman still impress a young man the age of her grandson in the bedroom department?
I wonder? Can it be true or is it that Diamond is bewitched. My theories on how this could be are below:
Despite her advancing years, Zari is still taking care of herself
This means that she must be eating foods that have well-known aphrodisiac properties to keep up with a young man like Diamond. For those who don't know what an aphrodisiac is, it is a love drug or a substance that increases libido when consumed.
Foods like strawberries, raspberries, avocados, Watermelon, Almonds, Chocolate and Eggs are rich in aphrodisiac qualities.
Diamond is mad and not capable of telling the truth
Diamond has not only been rogwad by Hamisa as he claims but also by Zari. This results in him thinking all the s3xual healing she gives him is otherworldly.
Diamond does not know what GREAT lungula is
Diamond may have had many female partners but it seems that they have not shown him the wonders of the guava.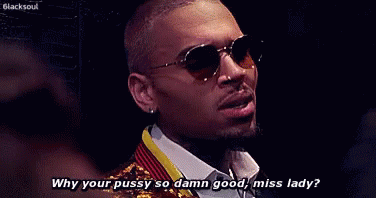 And so when he met Zari, a woman with the experience of an old woman, the looks of a middle-aged woman and the libido of a young lady, he must have been lost in the sauce. Which sauce: Hers.