If my boyfriend/girlfriend stops replying to my cute texts, is it a sign that he/she doesn't love me anymore? If he/she says he wants more space, does it mean he/she wants to break up with me? If my guy/chic has stopped saying, "I love you," does it mean he/she doesn't have feelings for me anymore?
Stop assuming and read this article, which discusses some of the everyday signs that show that he/she isn't interested in you or the relationship any longer.
8. Does not keep eye contact
Eye contact is a sign of showing affection and love so when you find your partner gazing at people or avoids eye contact with you, then he/she no longer loves you or has no interest in you anymore.
7. Noticing Quirks ( peculiar habits)
If your partner starts getting irritated by peculiar habits that he/she once loved then that's a sign he /she no longer loves you. Also if he/she lushes out easily out of anger over small things, it could be a red flag.
6.  Envisioning a future without them
In the first stages of love, the "honeymoon" stage, it is very common to regularly think about your significant other and envisions a life with them.
But if you are regularly thinking or envisioning life without them, which is part of being in a loving relationship which in turn is part and parcel of planning for a future. If your partner is no longer excited into making future travel plans or plans outwardly then it may be time to call it quits.
5. Communication Decreases
According to an article done by This is insider, a decrease could be a huge sign showing you are no longer interested with your partner.
If you are choosing to communicate your relationship problems with outsiders such as family and friends, rather than your significant other, then it may be time to move on.
Communication is the biggest part of a loving relationship. Without good communication skills, relationships tend to crumble. If you find yourself no longer wanting to talk to your "bae" then that simply means you are falling out of love due to poor communication skills.
4. Lack of physical intimacy
According to Nicole McCance, a relationship expert, says that lack of intimacy can be indicative of a relationship that is deteriorating.
It should be a cause of concern if you see your intimate life is going down the drain.
She continues by saying, " If you haven't been intimate in a while and it's not bothering you, that should be an indication of a red flag in your relationship."
If things used to be hot and heavy with your partner, and start noticing your intimate life has started taking a dive, talk to your partner about it. Intimacy is a huge part of any relationship and shouldn't go unnoticed.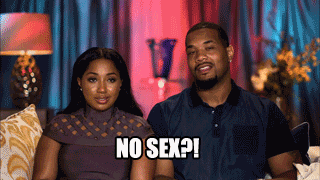 3. Partner spends more time out
According to April Masini, a relationship expert says that if you notice a change of company with your lover, that is a sign that the relationship is winding down.
This means your partner is trading dinner dates with guys night out or a girls night out or constantly going out with friends or co-workers than spending time with you. Research shows that someone who loves you always wants to spend time with you.
As much as it's very healthy for a couple to have some alone time from each other, but when it gets to the point where your partner doesn't spend more time with you accordingly that is a sign of a red flag.
So when you see your partner spending more time alone or with his/her friends, then he/she may just not be into you.
2. You don't enjoy talking to them anymore
If you find yourself wanting to talk to someone else other than your significant other, then that may be a sign that you no longer like that person.
People crave love and affection for no man is an island. People who love each other love to talk to each other. Whether it is to rant about something that happened at work or finding out how each others day went, such a line of constant communication is always open.
If you feel like you no longer want to talk to your partner, this may mean you have fallen out of love with your bae.
1. Your love gets replaced
When you notice that your love is getting replaced without knowing with either material things or other people, that ought to be a sign that your lover may no longer love you. Being in love can be tremendous knowing you have someone who loves you.
However, it is possible to fall back in love, but it takes time and commitment from both parties. But don't think it is easy, especially if chemistry or attraction is no longer there, it takes the willingness to want to fix the relationship because lost love between two people may be rooted to resentment that may be carried for a long time. This is why, when rekindling lost love, both partners have to be 100 percent involved and committed to it otherwise the relationship will fail.